Shelby Cook, LISW-S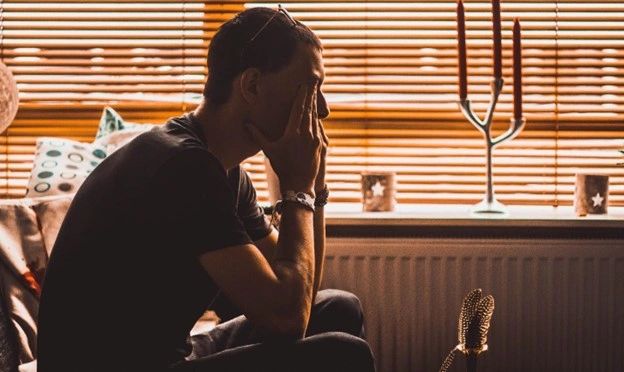 Depression has become extremely common nowadays. According to the Institute of Health Matrix and Evaluation, 280 million have depression. Unfortunately, like all mental illnesses, it often goes neglected because it is not an apparent condition. By no means should depression be ignored, and with growing awareness and help available for individuals undergoing depression, it is important to address depression and get help at an early stage.
What Is Burnout?
We all know how it feels to be physically exhausted. We feel tired; our muscles ache, our body breaks, and our bones hurt. We sweat, we feel hot, and we may be out of breath. But how does it feel to be mentally tired? When you are mentally tired and feel like your brain has shut down and cannot process any more information is what describes burnout. Burnout is the feeling that a person experiences when they feel extremely overloaded with information and feel like they might explode. This can happen at work or even in personal life. Most people experience burnout when they work long hours and reach a point when they feel like they can't work anymore.
Burnout occurs from chronic mental stress and being overworked, especially when it isn't being managed well. It is important to recognize when you are feeling overworked and stressed, and it is essential to address the problem. Ignoring it can make it worse and can be damaging to your mental health.
How To Prevent A Burnout?
Another study found that employee burnout has increased since Covid-19 came into our lives and almost 52% of employees are feeling burnt out in the workplace. Here are some ways that you can manage your burnout:
● Recognize and accept that there is a problem
● Identify what might be causing it
● Discuss with your supervisor regarding your options and what you can do to solve the problem
● Try meditation and breathing exercises
● Take out some time that is just for yourself and is not spent thinking about work
● Consider getting therapy
● Pay attention to your sleep
● Practice mindfulness
● Take up a physical activity
Complications Of A Burnout
Ignoring burnout can be damaging for you physically and mentally and can significantly impact your relationships with those around you:
Initial Symptoms Of Burnout
● Insomnia and disturbed sleep
● Feeling tired and sleepy
● You feel sad, angry, and irritable
● Your relationships begin to suffer
● You feel excessive stress
● You take up unhealthy habits to cope with stress, such as excessive alcoholism and smoking
Late Symptoms Of Burnout
You may suffer from the following problems
● High blood pressure
● Type 2 diabetes
● Low immunity and catching frequent illnesses
● Increased risk of heart disease
The Final Word
Those who are already suffering from depression and begin experiencing burnout in the workplace must immediately seek help. If you or someone you know is suffering from depression or burnout, you must take action immediately. Chronic depression and neglected burnout can be very harmful and may sometimes have very serious consequences.
References
Abdel-Bakky, M. S., Amin, E., Faris, T. M., and Abdellatif, A. A. H. (2021). Mental depression: Relation to different disease status, newer treatments and its association with COVID-19 pandemic (review). Mol. Med. Rep. 24, 839. doi:10.3892/mmr.2021.12479
Ahola K, Hakanen J. Burnout and health In: Leiter MP, Bakker AB, Maslach C. (eds). Burnout at work: a psychological perspective. London: Psychology Press, 2014:10‐31.