Shelby Cook, LISW-S
Do you have an ADHD child? Read this blog post for some amazing parenting tips to manage your ADHD kid better.
Keywords: ADHD, parenting tips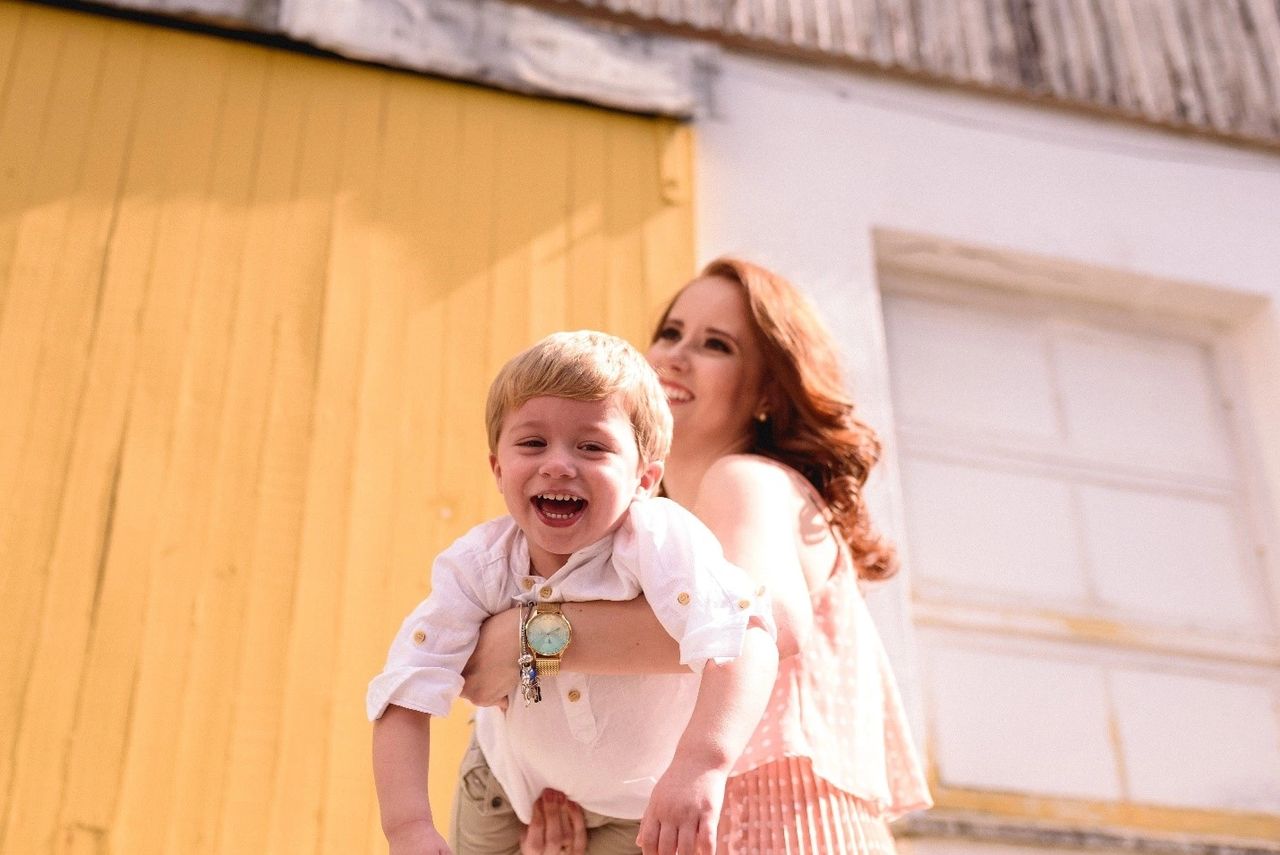 Image Title: ADHD Children Image Description: A mother holding her laughing kid Alt Image Text: ADHD children
Having a child with Attention Deficit Hyperactivity Disorder (ADHD) can be overwhelming, tiring, and even frustrating. Children with ADHD are more active and impulsive than what's normal for their age. They're mostly restless, constantly distracted, disorganized, and have trouble concentrating. ADHD kids may even be weak in their studies.
It's normal for the parents of children with ADHD to be constantly tired and frustrated. But it might help you to know that your child doesn't do all that they're doing that embarrass or annoy you willfully. They want to behave better, but it's just that they're unable to do it. They feel as frustrated as you, and this further adds to their impulsiveness.
This blog post will help you with parenting your ADHD child better. Whatever you're doing right now may be working well for you, but our tips may make your life a little with an ADHD kid easier for you!
Stay Positive
As hard as it can be to stay positive amidst the chaos your child has created for you, it's absolutely necessary to stay positive. Staying calm and positive will help you connect with your child better. If your child is doing something that's embarrassing you, tell yourself that they aren't doing it intentionally. Your child may keep you occupied all day, and you might not be able to get all things on your to-do list done, but tell yourself that it's okay as long as you have a good day with your child (Segal, Smith, 2022).
Take Good Care of Yourself
You might think it's your responsibility as a parent to be around your child 24 x 7, and you may even feel guilty for making time for yourself. But know that it's important for you to take good care of yourself. Est healthy, go out, meet friends, take a break, and seek support. Do anything that helps you unwind and calm your nerves so that your child doesn't become a victim of your frustration.
Stick to a Routine and Structure
Children with ADHD follow a routine better if there's a fixed pattern. Not having a routine or structure at home won't help your child understand your expectations, and hence, they won't be able to do anything to try and meet them. Set a routine for meals, playtime, bedtime, and any other activities you do with your child during the day so they know what they're supposed to do and how they're supposed to do it. This would reduce some burden off your shoulders.
Keep Your Child Busy
If your ADHD child has free time on their hands, they may drive you nuts! It's important to keep your child busy. Plan activities and make toys available that keep your child busy. But don't pile things for them because that can overwhelm them, and that's something you wouldn't want with an ADHD kid.
Closing Words
Being a parent to ADHD children can be tough, but if you know what can keep your child entertained, you're in a good spot. Just know that losing your calm is the last thing you want. So, while you're working with your kid, make sure to take care of yourself too!
References
Segal, Jeanne, Smith, Melinda. 2022, https://www.helpguide.org/articles/add-adhd/when-your-child-has-attention-deficit-disorder-adhd.htm